Our goal is to construct a model that can generate a variety of synthesized motions that retain the core motion motifs of a single learned input sequence. To allow training on a single motion, our denoising network is designed such that its overall receptive field covers only a portion of the input sequence. This effectively allows the network to simultaneously learn from multiple local temporal motion segments, as shown below.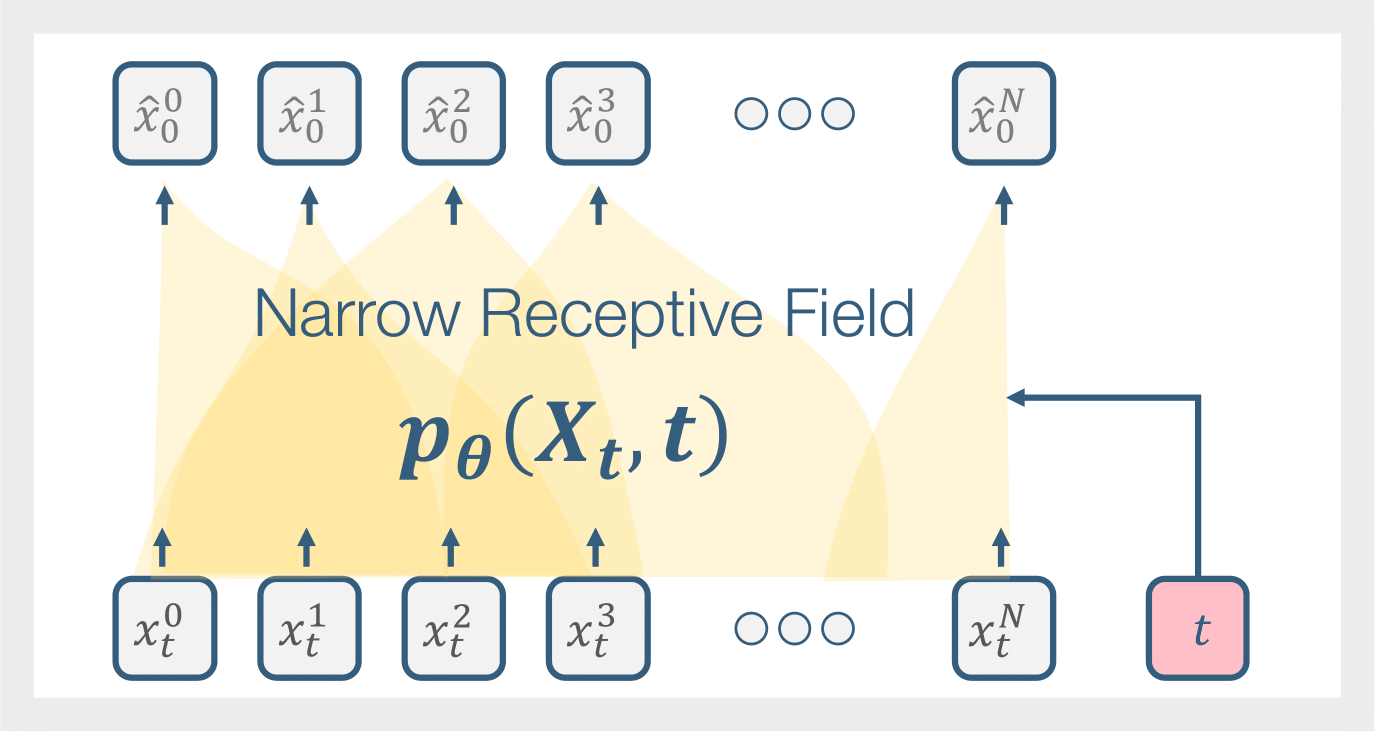 We consider two alternative architectures to learn from single motion: pqna (left), a transformer-based approach, and punet (right), a convolutional-based approach, utilizing a simplified version of the UNet architecture.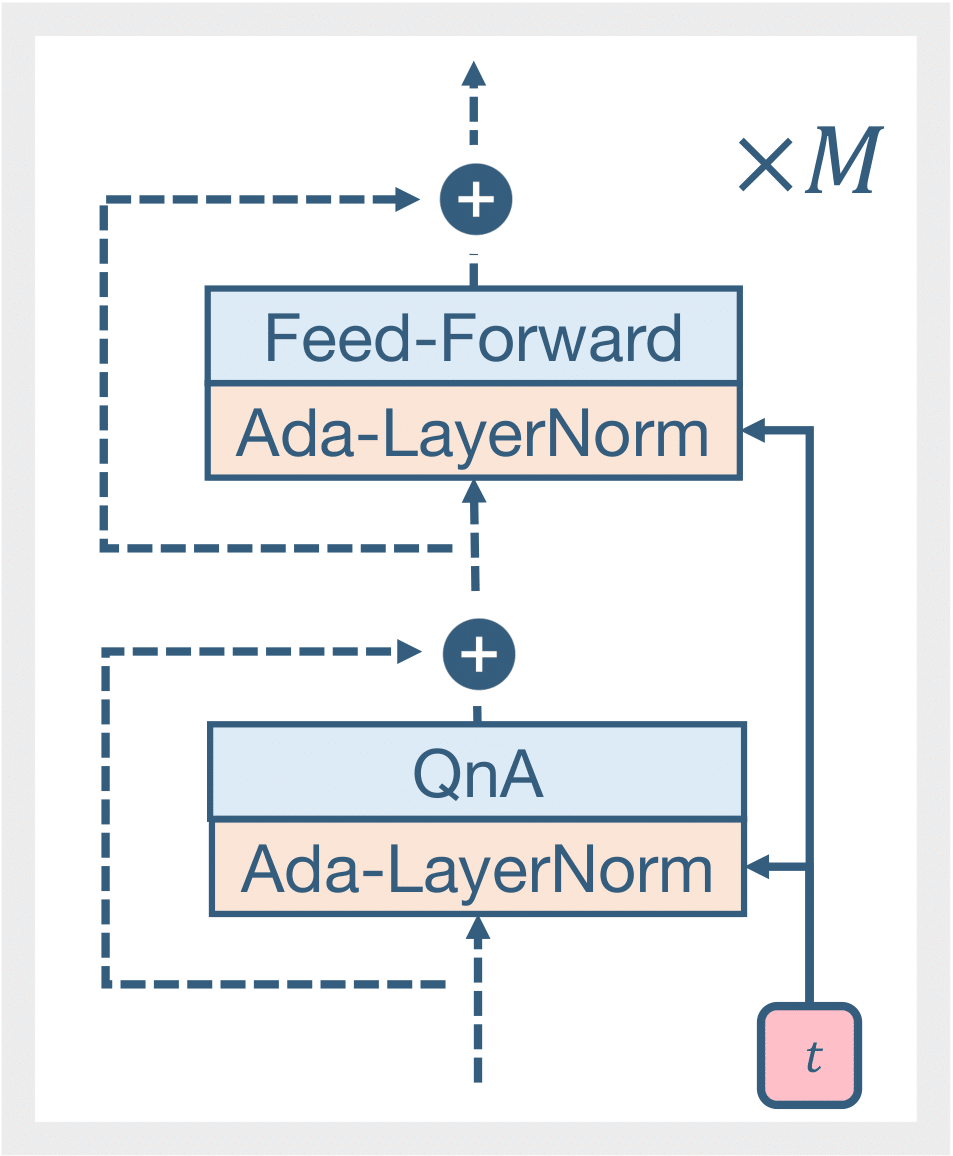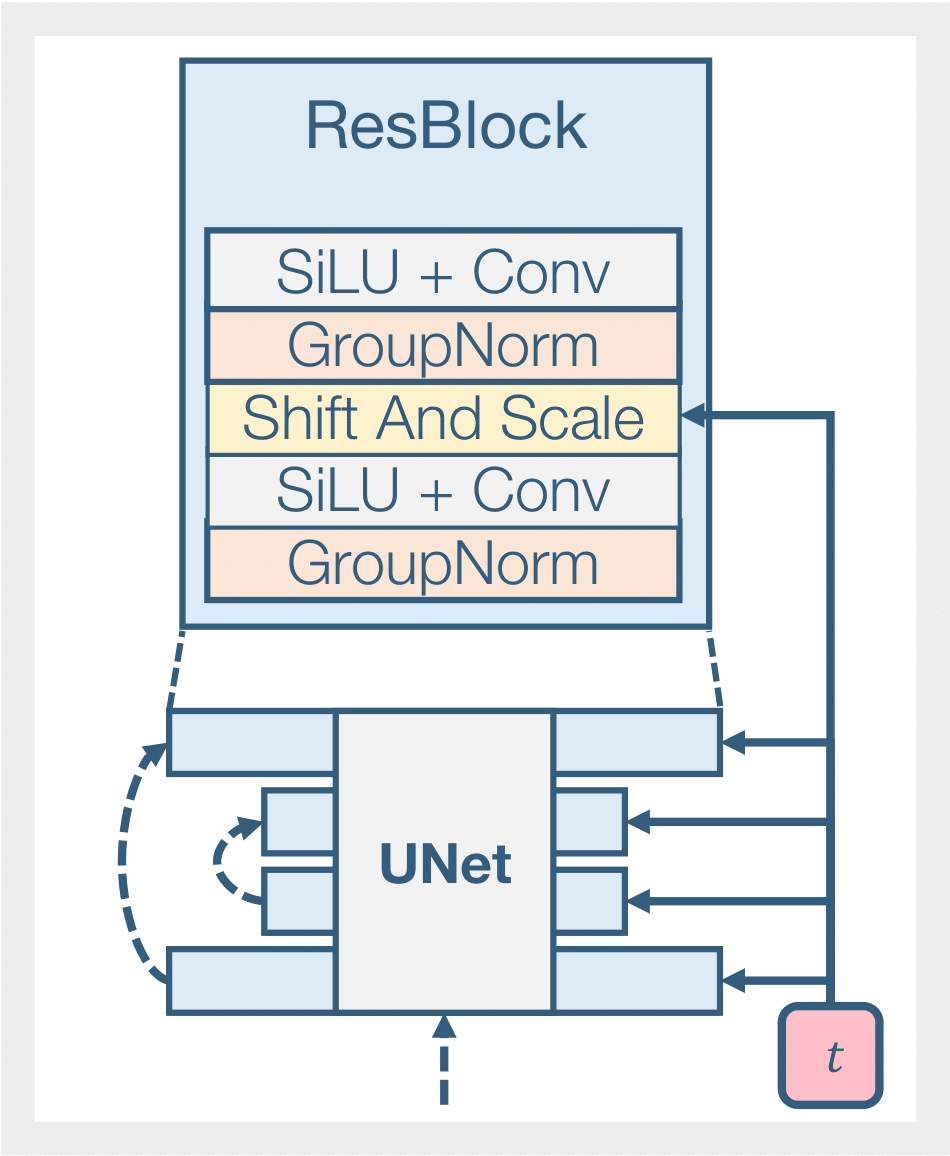 Our model enables modeling motions of arbitrary skeletal topology, and can handle complex and non-trivial skeletons which often have no more than one animation sequence to learn from.